The Real BLACK Friday Shopping Guide!
We are all gearing up for the Holiday season by preparing our shopping list. This season I am going to make a true effort to shop black-owned businesses for my loved ones. Check out some of my cool finds! If I am on your shopping list, here are some good gifts. LOL!
Stationery
Super cute gift wrapping paper with a black Santa -- representation matters! WIN!
2. Olivia Sophia Stationery & Gifts
I have been searching for a planner for 2017. This business has super cute planners and journals.
3. Effie's Paper Stationery and WhatNot
Can I first just say that I love the name of the business? Effie has got some cute stationery sets and what not, LOL -- like this Badass Bitch set! LOVE IT!
1. xNasozi
I read about this Designer in Travel + Leisure magazine highlighting her notebooks. However, this apron design won my heart!
I love the bold designs on this site, but what a statement this shower curtain makes for any naturalista.
3. Llulo
I hate decorative pillows on my bed, but I do love them on my couch. What a piece this pillow is!
This brand sells great high quality body products. My personal favorite is the body oil in Parisian Mirage.
Fellas with beards and all the ladies who love men with beards need to check out CCL's beard butter! I hear it makes the beards softer on your thighs. *GASP*
3. Princess M
This company is great because its owner is a 15 year old young women. How can you not want to support this brand? Oh and the nail colors are cute!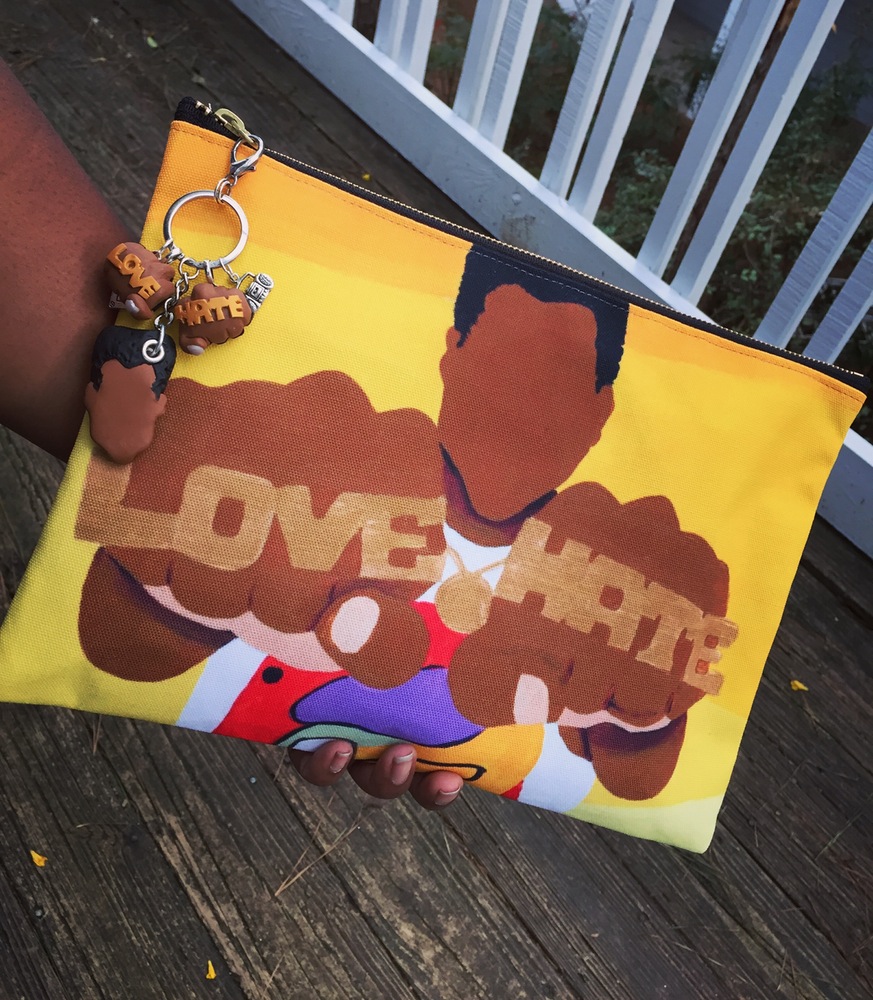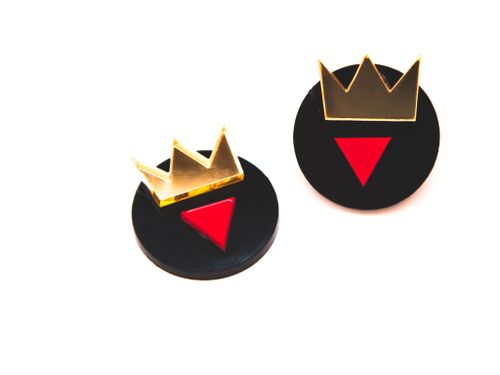 1. MoeMoe23
Designer Nicole Moore creates custom leather earrings, handbags, and clutches. I own several of her pieces and I always receive compliments on them. If you want to stand out in the crowd then check out Nicole's work.
2. KashmirVII
I first saw Kashmir's work on twitter. I loved all of her work! She creates dope talking pieces and artwork. Issa Rae just wore one of her shirts on a recent episode of Insecure.
What doesn't Rachel create? Earrings, necklaces, clutches, brooches, and much more! I have loved her fresh and fun pieces for quite some time now.
1. Whitney Mero
If you don't have an Onion dress by Whitney Mero, you need to change that ASAP! I own two of her dresses and I LOVE them. I hear she is having a dope sale on her website Cyber Monday.
I love this t-shirt -- "Y'all Need Jesus" This site has super cute shirts for the Holy Roller in your life.
Rue107 has great statement pieces for the fashionista in your life. I adore this neckline on the little black dress.
Hope you enjoyed this guide! Please feel free to share other great black-owned businesses in the comments!
AB